Database Statistics
Men
Women
Total
Players:
11000
8402
19402
Tournaments:
1888
1463
3351
Search other dates...
Find us on Facebook for more news
Latest News and Feature Articles
3/30/2020
FIVB confirms further changes to its events calendars
Lausanne, Switzerland, March 30, 2020 – The FIVB has announced further changes to its volleyball, beach volleyball, and snow volleyball event calendars, following the evaluation and reassessment of its events in light of the ongoing coronavirus pandemic.
Read more from fivb.com
3/25/2020
Beach Volleyball Major Series announcement
Lausanne, Switzerland, March 25, 2020 – In light of the ongoing coronavirus pandemic, the Beach Majors Company (BMC) has notified the FIVB of its decision to cancel two Beach Volleyball Major Series events in Vienna, Austria, and Hamburg, Germany, scheduled to take place on 12-16 August and 19-23 August respectively.
Read more from fivb.com
3/23/2020
NORCECA postpones three beach volleyball events
SANTO DOMINGO, Dominican Republic, March 23, 2020 – NORCECA Confederation, in close consultation with local organizers, has decided to postpone the first three tournaments of the year scheduled in the 2020 Beach Volleyball Circuit due to the pandemic Coronavirus and its consequences for international traveling.
Read more from norceca.net
3/20/2020
FIVB announce changes to the beach volleyball calendar in May
Lausanne, Switzerland, March 20, 2020 – In consideration of the ongoing coronavirus pandemic, and to protect the health and wellbeing of all involved, the FIVB has announced changes to the FIVB Beach Volleyball World Tour events scheduled for May.
Read more from fivb.com
3/19/2020
COVID-19 and AVP 2020: Making Sense of it All - AVP Beach Volleyball
Life feels weird right now. The world has stopped. We're encouraged to stay home and indoors, a strange diversion from the usual prompts to get outdoors and be social!
Read more from avp.com
3/15/2020
Poland & Chinese Taipei top Malaysian podiums
Langkawi, Malaysia, March 15, 2020 - Poland captured its second men's World Tour gold medal of the week here Sunday while the Chinese Taipei women's duo of Nai-Han Kou and Pi Hsin Liu topped an FIVB beach volleyball stop for the third time to highlight action at the fourth annual Langkawi Open.
Read more from fivb.com
View the News Archive...
Special Links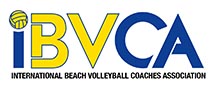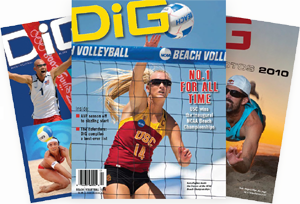 Upcoming Tournaments
Dates
Tour
Tournament
Gender
Purse
May 22-24, 2020
NORCECA
NORCECA Continental Tour Nicaragua, TBD
M&W
TBD
May 29-31, 2020
NORCECA
NORCECA Continental Tour La Paz, Mexico
M&W
TBD
Jun 18-21, 2020
AVP
Gold Series NYC Open, New York
M&W
$
Jun 19-21, 2020
NORCECA
NORCECA Continental Tour Saint Kitts, TBD
M&W
TBD
Jul 2-5, 2020
FIVB
Klaipeda Two Star, Lithuania
W
€ 20,000
Jul 7-12, 2020
FIVB
Gstaad Five Star, Switzerland
M
US$300,000
Jul 7-12, 2020
FIVB
Gstaad Five Star, Switzerland
W
US$300,000
Jul 8-12, 2020
CEV Jr/Youth
U18 Championships, Izmir, Turkey
M
US$
Jul 8-12, 2020
CEV Jr/Youth
U18 Championships, Izmir, Turkey
W
US$
Jul 9-12, 2020
FIVB
Daegu One Star, Korea
W
US$5,000